The worst thing about this Christmas and New Year period has been the absence of my Jellicle Cat. The Imp and family needed her and so we planned it all out. Then of course my Dad got sicker and The Princess demanded a family Christmas.
The Jellicle came for a day and did some baking with the Bonsai Kaiju.
Then I was on my own with my family humouring the hell out of The Princess, up to and including matching family pyjamas… honestly Dad looked very done with that one.
Christmas Eve's Carol Service in the Royston Vasey church wasn't too bad, I like the songs, but I missed the Jellicle's opinion on the vicar and his Brexit sermon.
Boxing Day with M-I-L was perfect, including watching FJ play Death Stranding which is essentially like watching someone walk across a rainy Lake District. But still no Jellicle, even went walking for real with FJ before she swung by for a lightening fast couple of days between Christmas and New Year.
We did manage to see Rogue One and go on the Ferris wheel the council have up for Winter Wonderland purposes.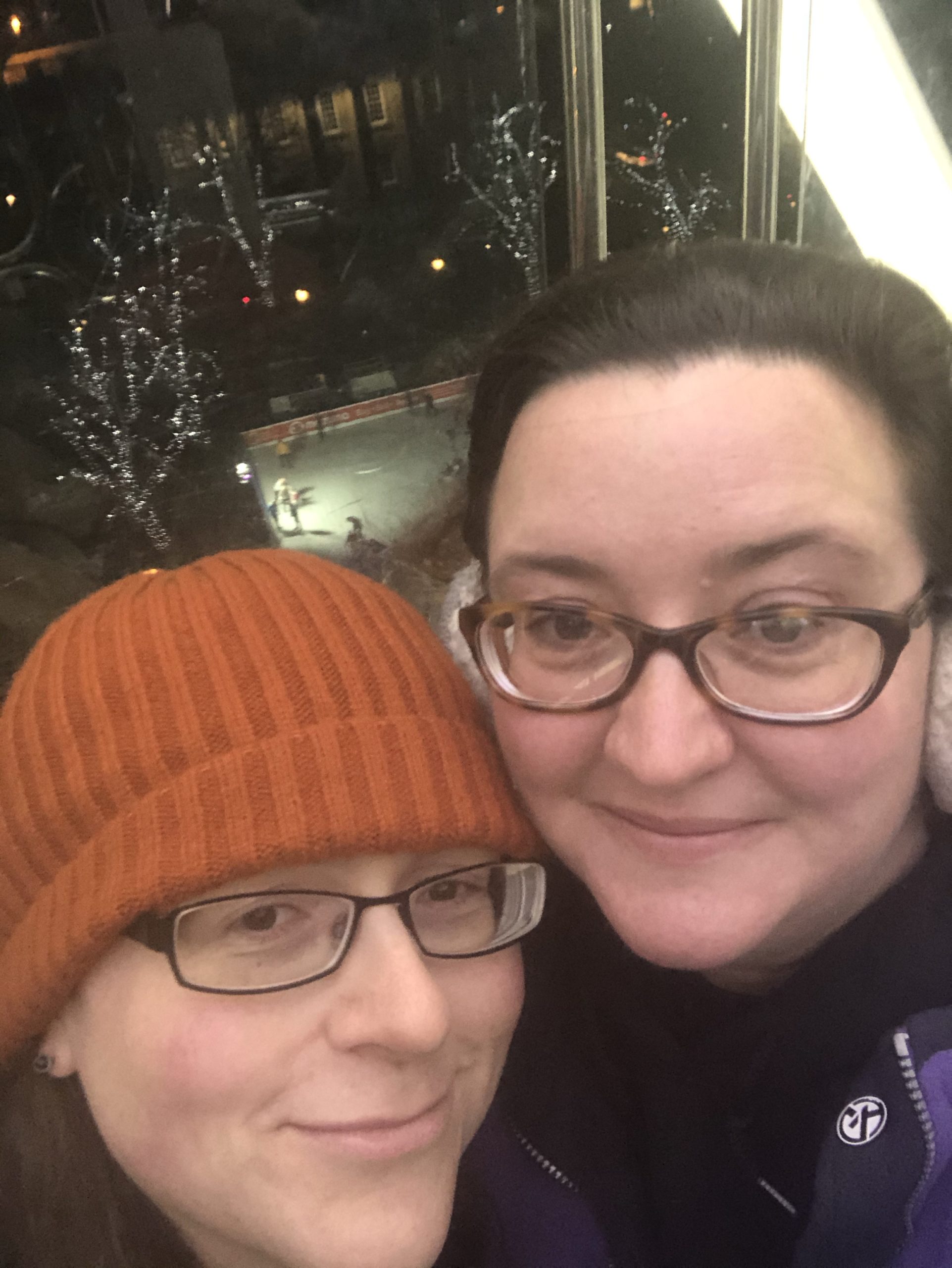 Then she left again and I had New Years without her. M-I-L, FJ, DS Luke, Girl with Golden Hair and The Teenage Boy had my back all through that.
Managed to get chips with her and Imp but she's gone again, back Monday and then I get to keep her for a bit. But she knows how to be lovely even if she is a bit torn apart by this set of holidays.
Today I got a letter from her, sent a few days ago. There is nothing so lovely as reading "Dear Mish" in her handwriting. We managed long distance for two years because of her letters and maybe a little this blog. We got through this hard set of holidays similarly.