Aside from the closest I've come to a period of Depression this year (more like serious emotional dysregulation to be honest) I have drawn a tarot card daily.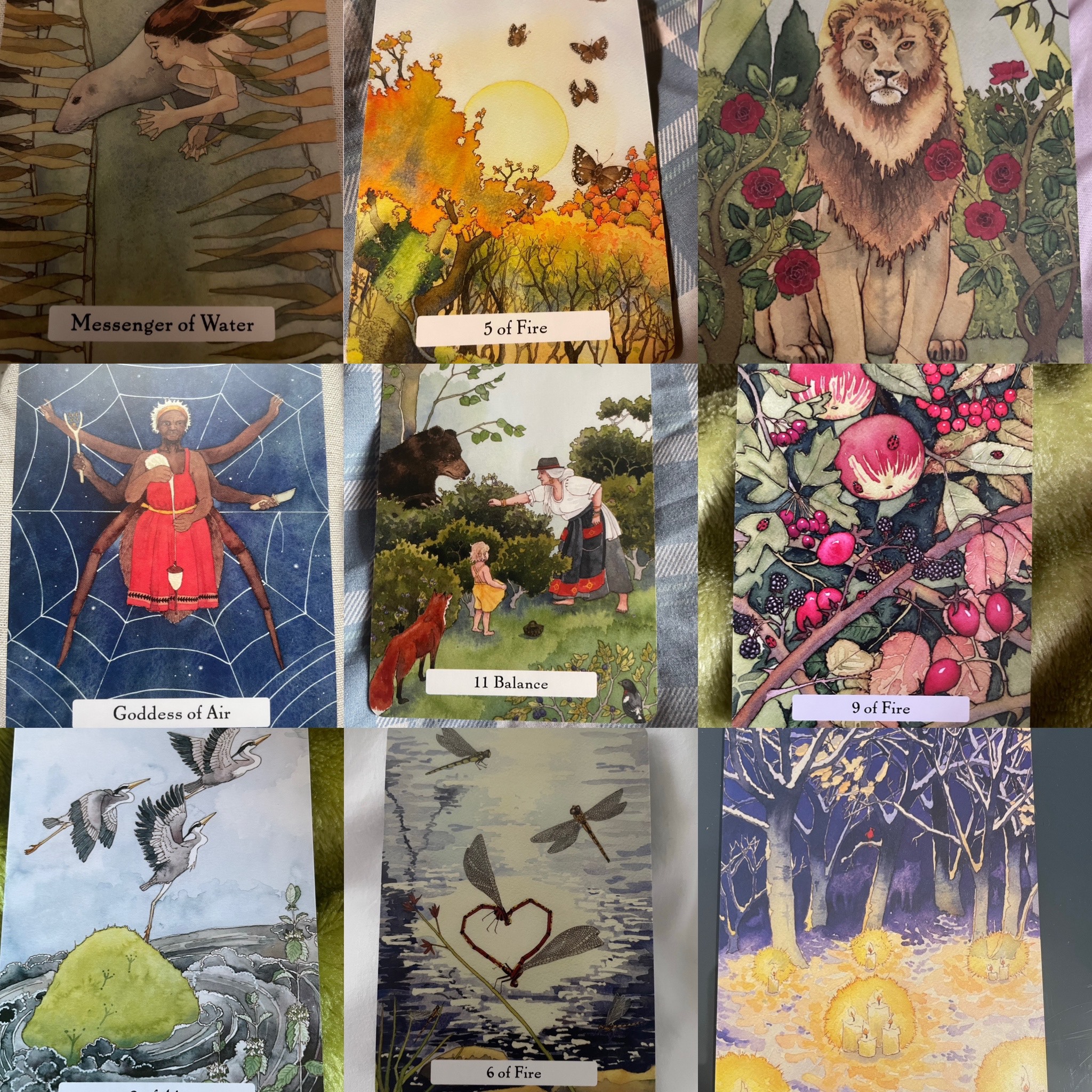 Last year when I was in Glastonbury with the Blue Cat and Tarot Pupil I picked up a deck called The Witches Wisdom deck and rather fell in love with them. I'm still learning to read them but my first proper experience with them was at the summer solstice at an ancient sacred place in Wales so they're rather special to me.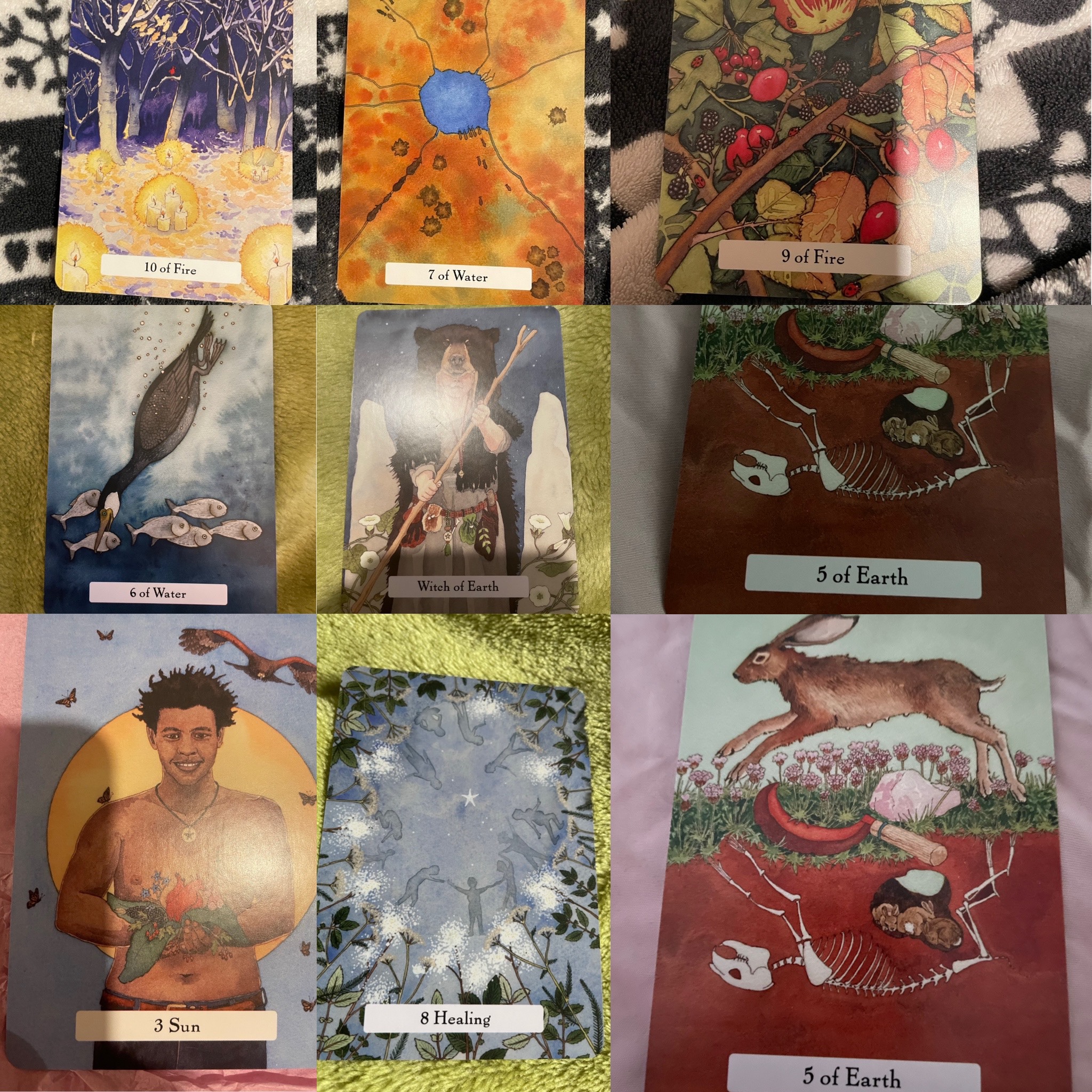 What I am enjoying is the frequency of some of the cards coming up, there's a lot of love, grounding and healing cards.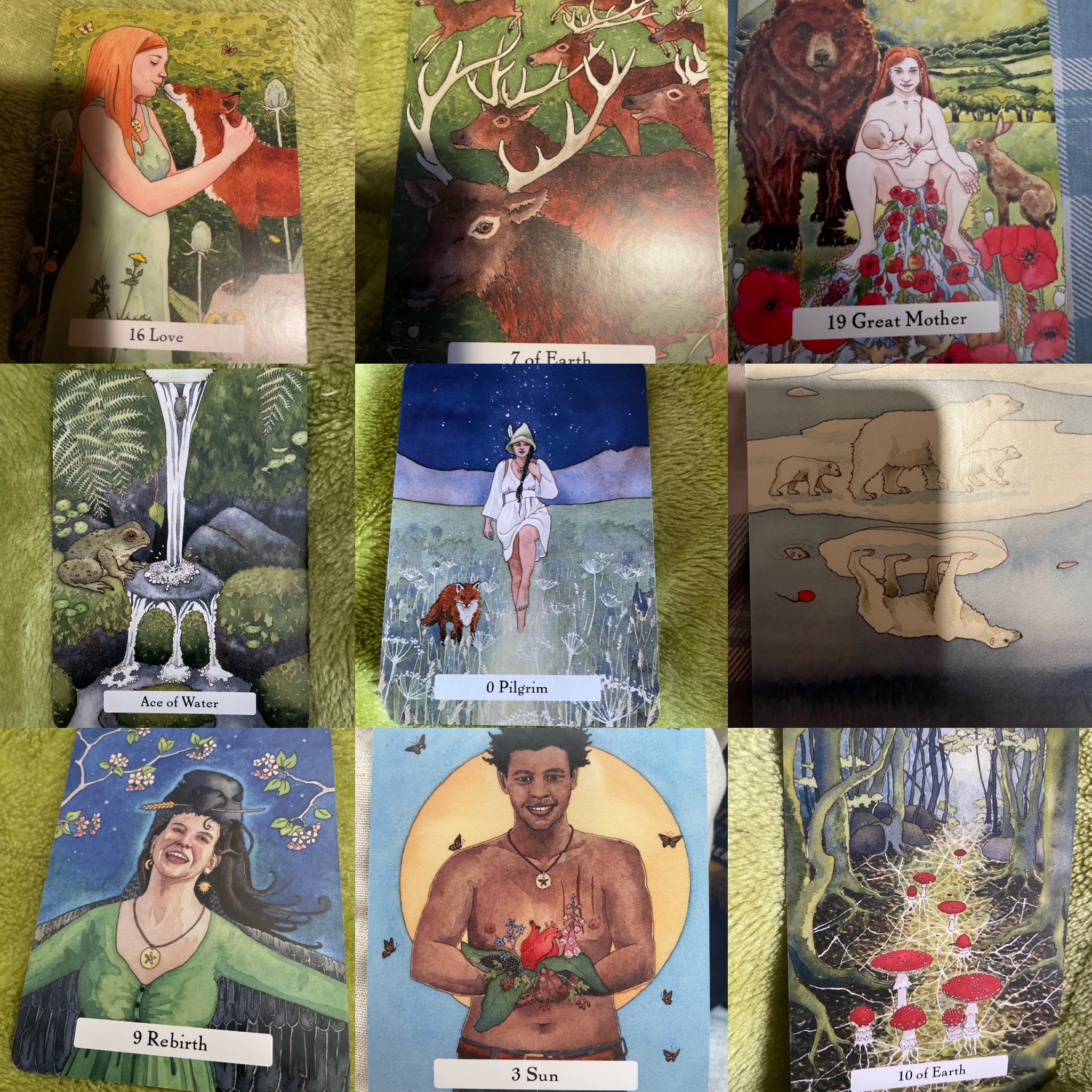 The whole deck, to be fair is based around the inner journey reflecting the outer journey and visa versa.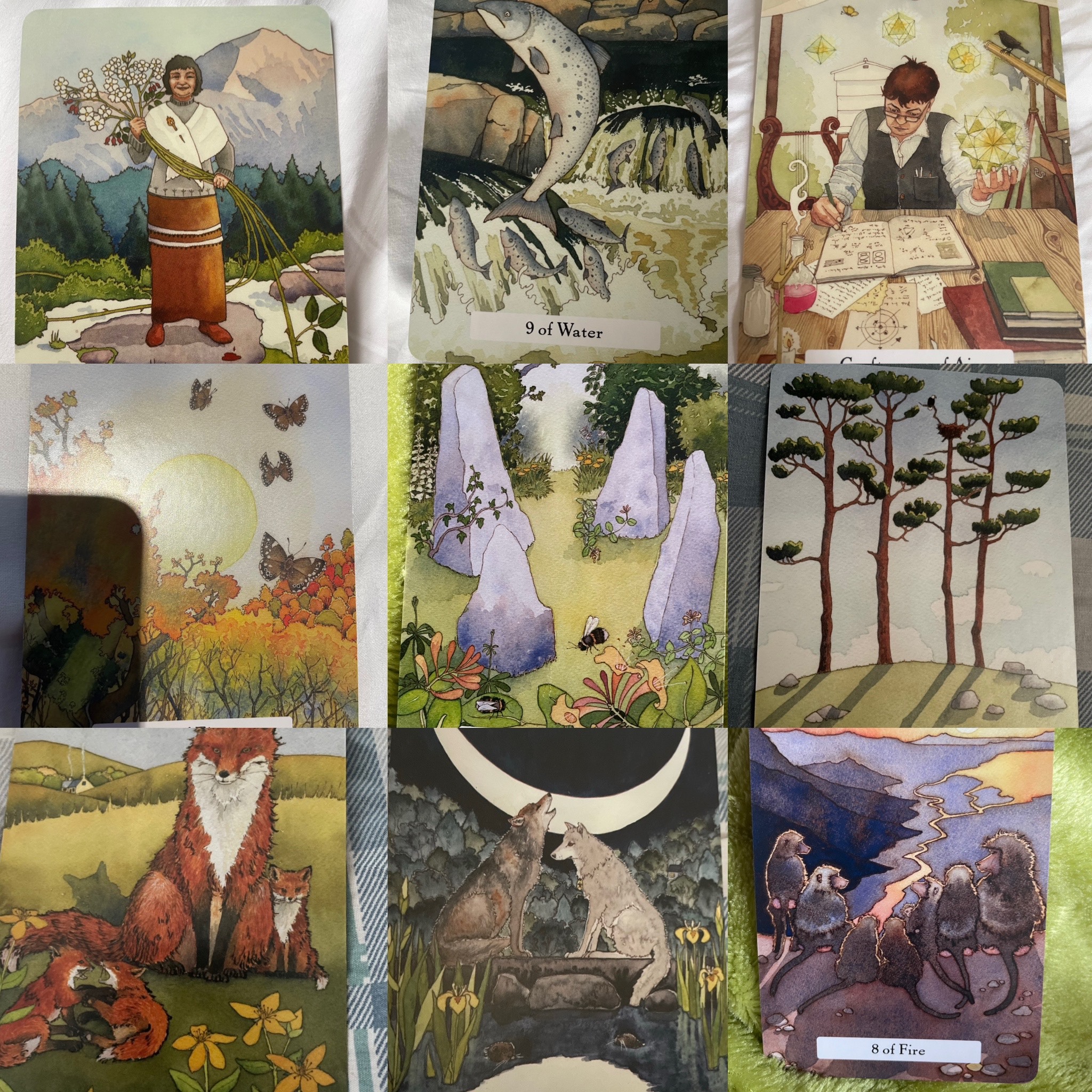 I also very much enjoy the artwork itself and the conceit that the major arcana are reversed. It takes a couple of seconds of thought to work out which Ryder-Waite the major arcana relates to because it's reversed but I am gradually getting into the way of recognising them for themselves.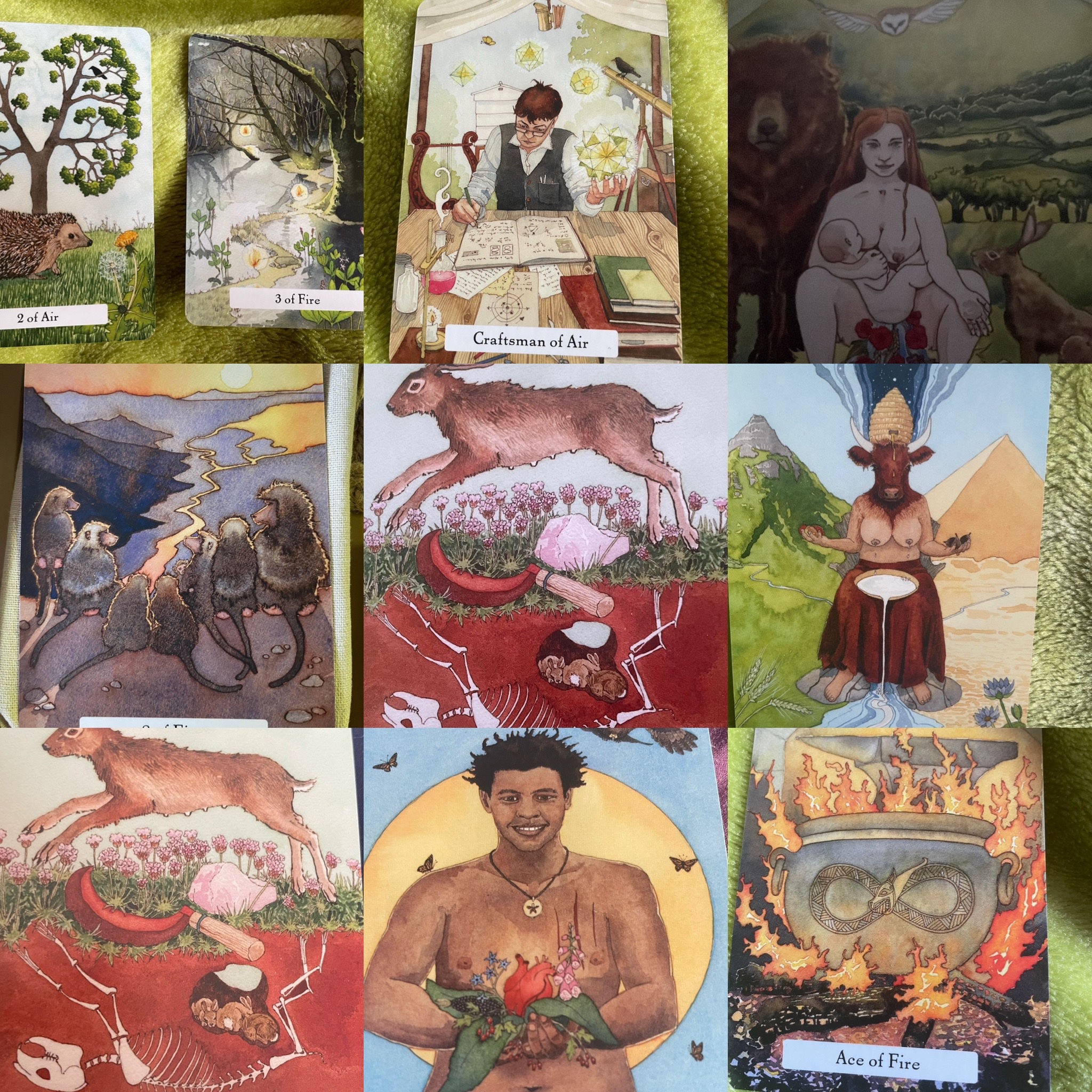 I don't think I'm going to use these for public readings, though who knows, but I'm definitely not playing Jeu de Tarot with them.
I'm pleased with myself for keep up with the daily draw (mostly), habits have been very hard to keep up this year.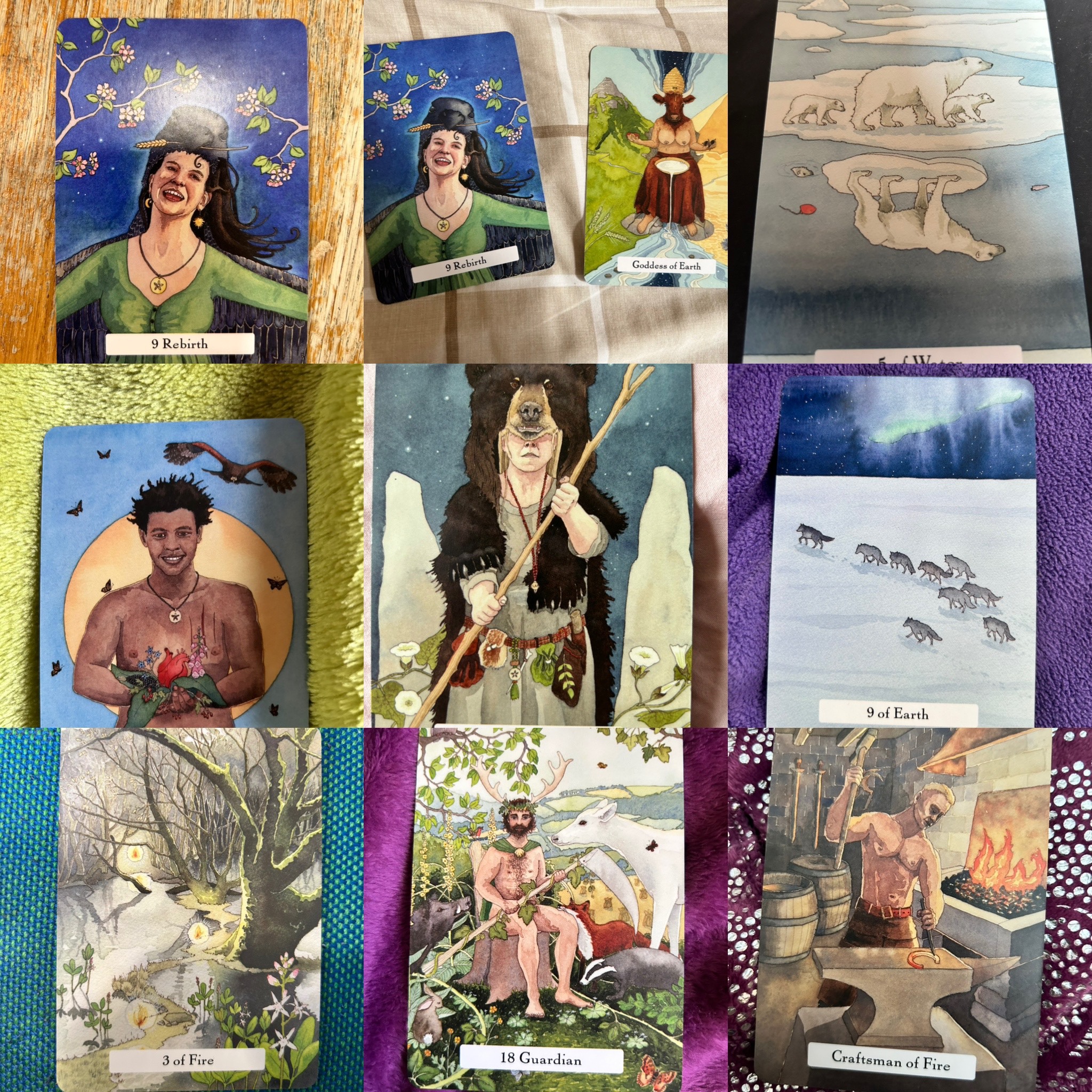 Maybe it's the deck helping me be kind to myself, who knows.