I have always been fascinated by the relationship between my Mum and the Green Man. Genuinely he is all over her garden and her garden is spectacular so he clearly favours her. But then wouldn't you favour an unconscious and wholly natural worshipper?
She buys green men at garden centres and gets me to paint them all over her garden. When Dad was alive he joined in on that and I put green men faces on his sheds as well as her doors.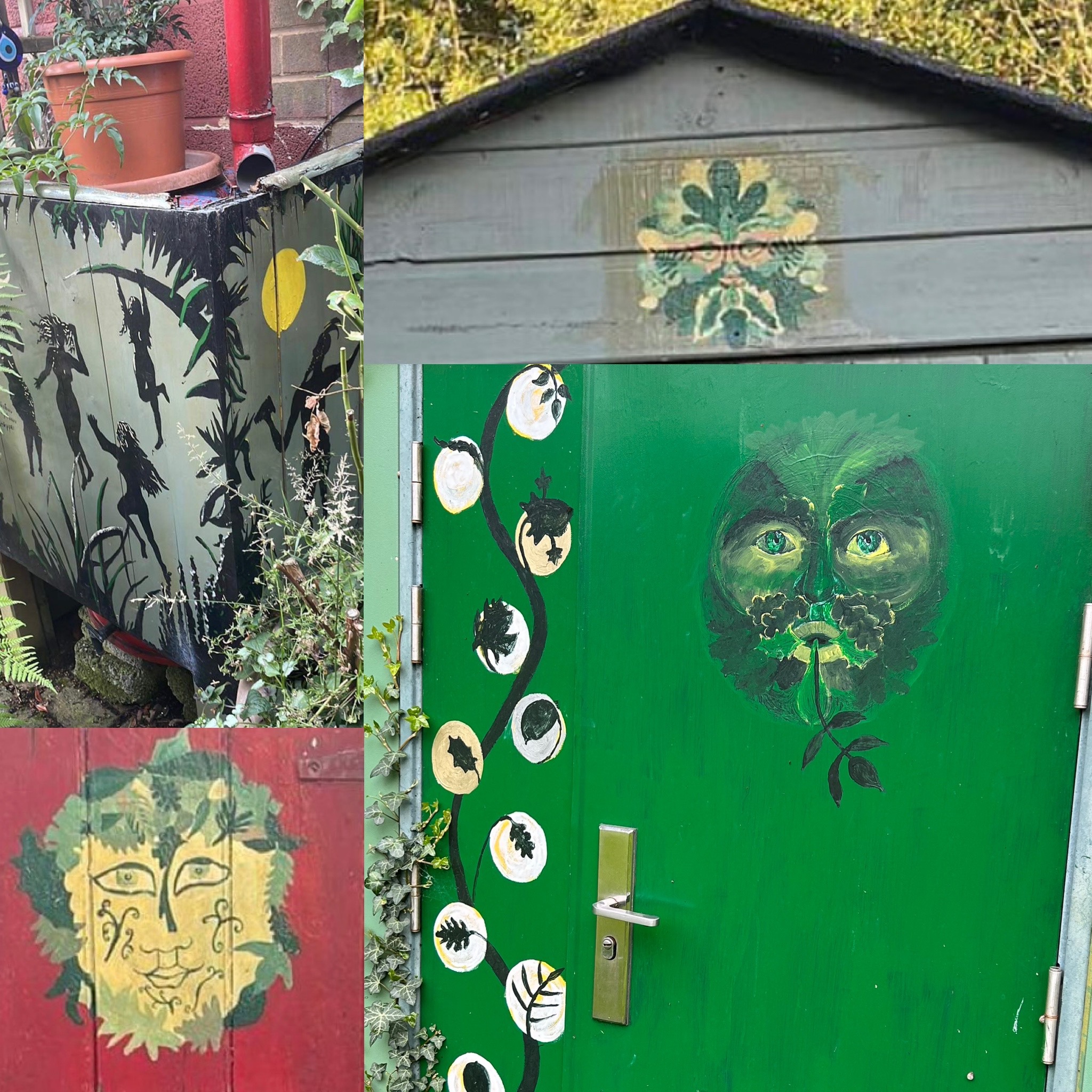 The above span about twenty years and I realise calling all of them green men is a bit of a stretch but I do see a relationship between herms and green men so I'm counting my satyr scene on her water butt.
I'm doing green men again for her this weekend so I'm thinking hard about them, I don't have the relationship she does with the Green Man but since last years run of rituals with Jack in the Green and with the Oak and Holly King I am at least gaining confidence in depicting him/them for her.